Have You Herd the Latest
Taking Recycling to an Art Form
In photography, the smallest thing can be a great subject. The little, human detail can become a Leitmotiv.
- Henri Cartier-Bresson

Recycle Your Landline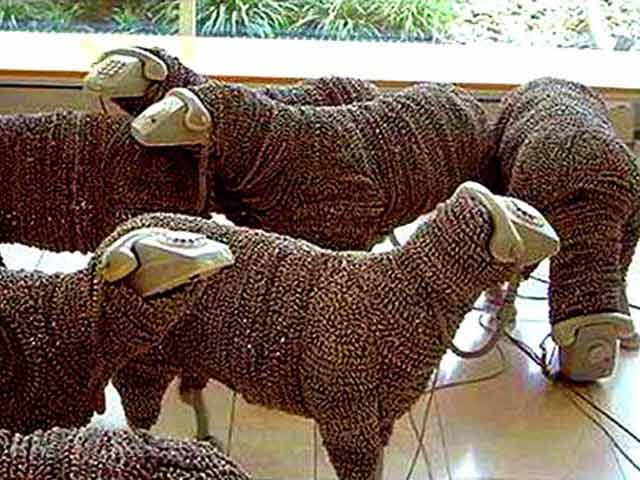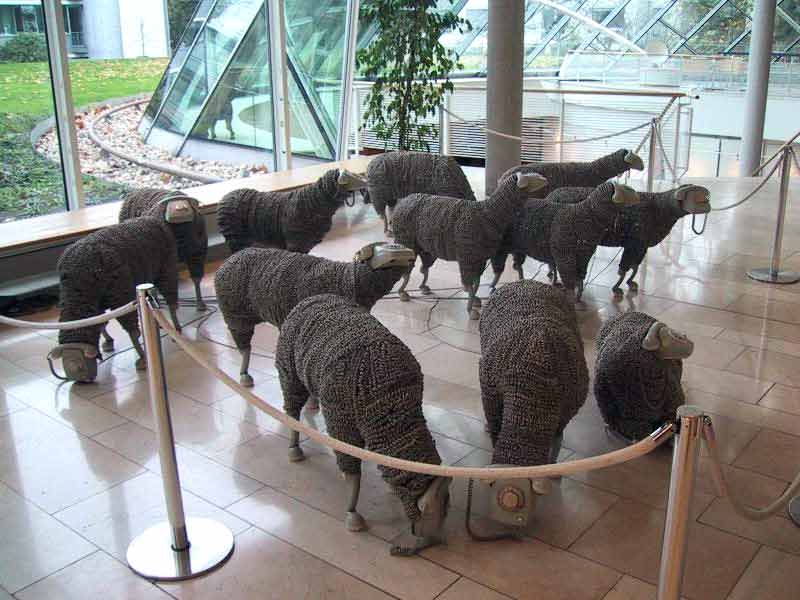 Source: alireza.nasseh.ir

Maybe it's just me, but it seems that the sheep have done some milling around from the top photo to the bottom. (I suppose this means they have become mobile phones now?)

For photos of the earth and moon, stained glass, sunsets on the Wellington Harbour, Lady Fair, Civic Square, the old mill, the Whippany River, historical houses, Lake Parsippany and more clicking the "Up" button below takes you to the Index page for this Photographs section.