All Is Well in Wellington
At Water Level
Air is water with holes in it.
- Weird Wellington Happenings and Links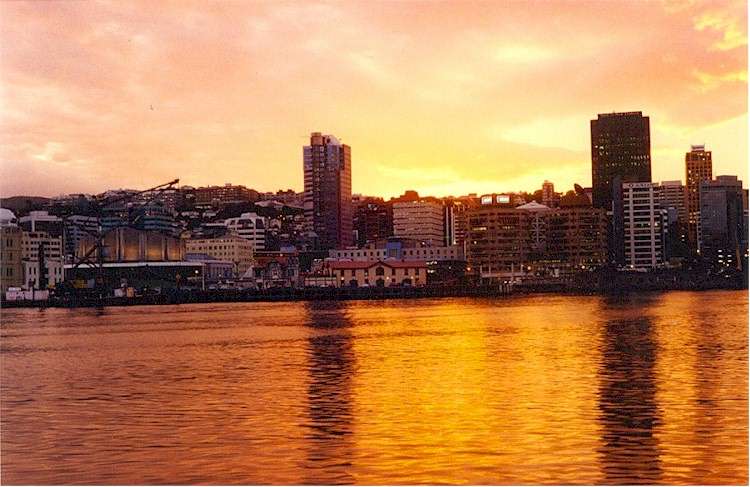 Source: taken by my son Wolf off the back deck of our boat, Lady Fair. If you're interested, lots of other lovely sunsets taken from our back deck can be found in Picture This.
We don't still own our boat, but we do still own the berth. If we miss the waterfront ambience too much, I suppose we could go sit on our dock steps and enjoy the view. (As of about May 2001, we no longer own the berth, either. We sold it to... surprise! ...the same person who bought our boat.)

On Reflection...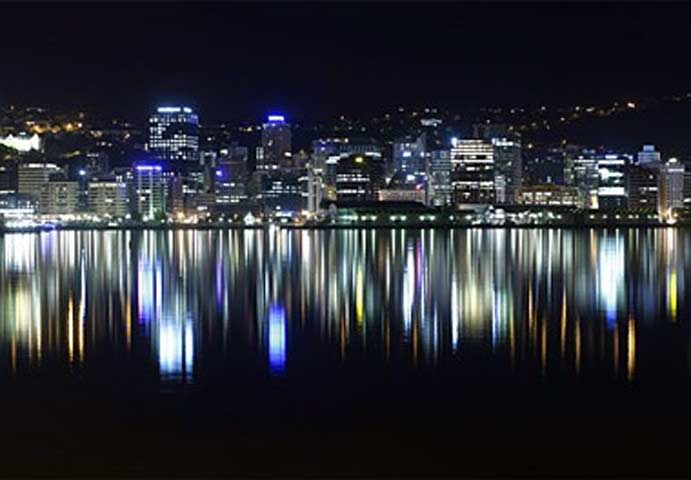 Source: wellington.govt.nz Wellington City Council

For satellite photos and pictures of Wellington from several different angles and for articles about earthquakes, history, business, the Ohariu Valley, statistics, fireworks, the national anthem, the kiwi icon and more click the "Up" button below to take you to the Index for this Wellington section.