Temporal Art
The Fruits of Their Labour
Art is a fruit that grows in man.
- Jean Arp

According to Thai lore, for the Royal of Festival of 1364, artist Nang Nopamas decorated a floating lantern with a variety of fruits and vegetables carved to resemble a delicate three-dimensional flower. Floating down the river in the moonlight, the lantern looked like a huge water lily, and so charmed King Phra Ruang that he decreed the carving technique a heritage of Thailand, a tradition to be taught to all Thai woman and passed down through the generations. Seven hundred years later, Ka-Sae-Luk, which translates to art carving, is still a thriving art form in Thailand.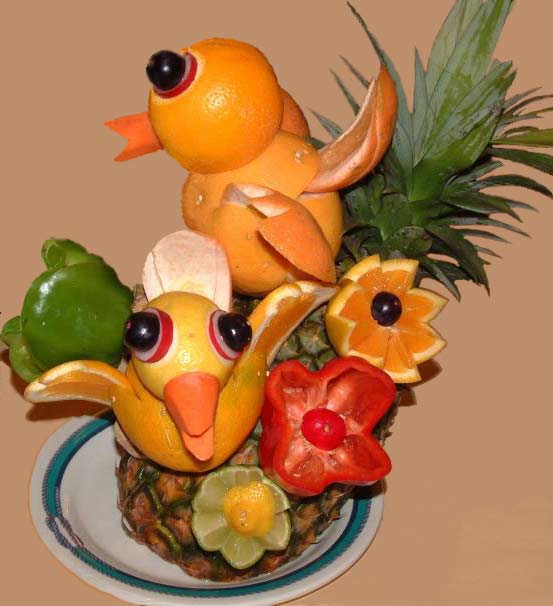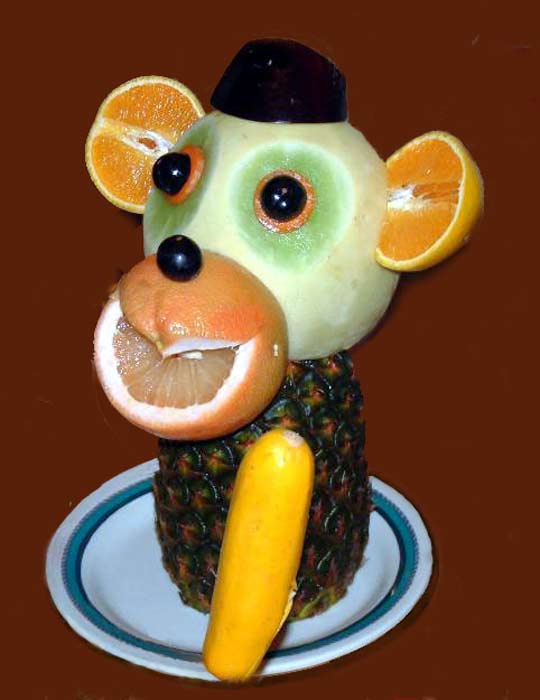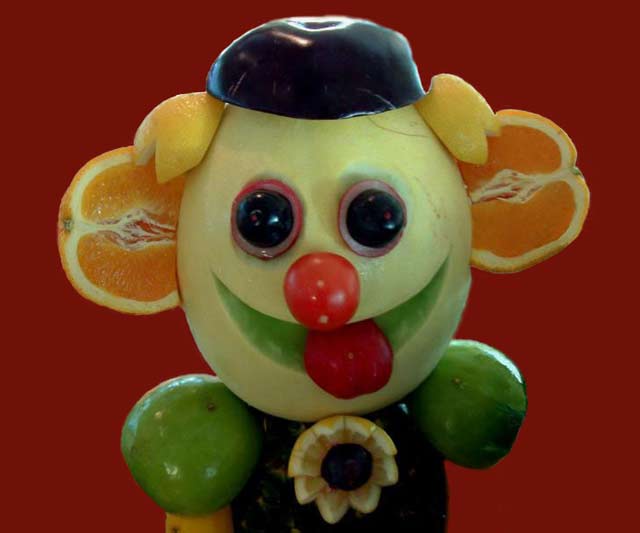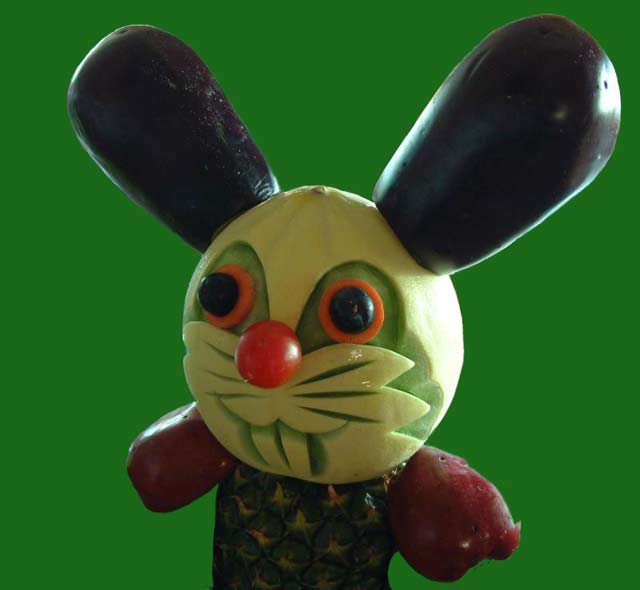 Continue to Page 2 of Food Art

For articles on poverty, social markets, superfluous children, isolation, modern mating difficulties, status, boasting, gender differences, patriarchy, capitalists, civility, groups, racism, virtue, ethics, art, music, religion and crewing click the "Up" button below to take you to the Index page for this Social/Cultural section.