Cruise Control
The Sea Was Like Glass...
People are like stained glass windows. They sparkle and shine when the sun is out,
but when the darkness sets in, their true beauty is revealed only if there is a light from within.
- James Joyce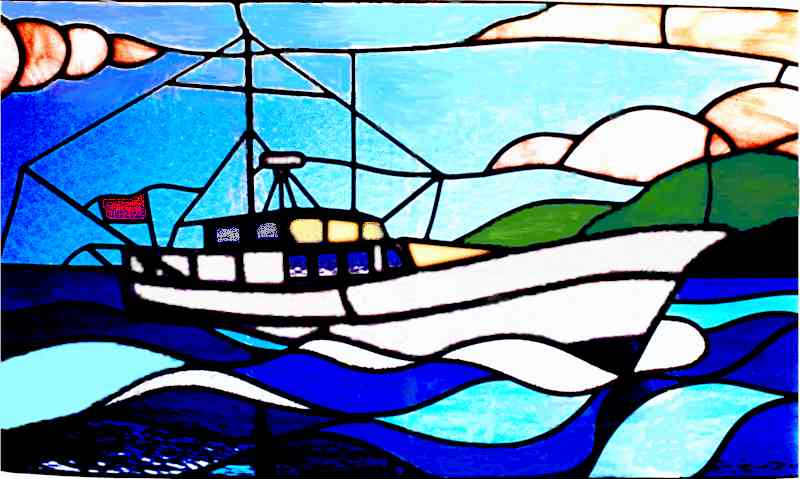 This stained-glass window is located in the saloon on Lady Fair. For a different view, see also:
Source: personal files
I really like stained glass. I'm not sure which I hated parting with most - our boat or this window...

A Great View of Chaffers Marina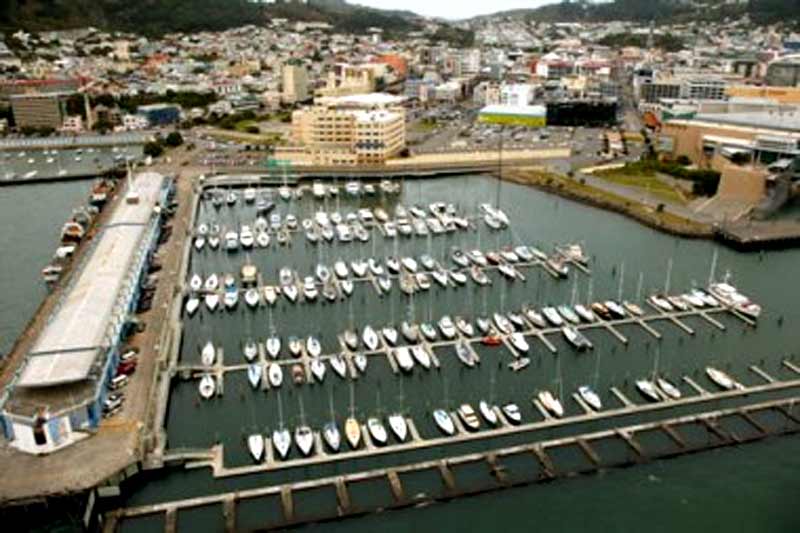 Source: wellington.govt.nz
Lady Fair is the boat farthest to the right. Can you see the stained glass window? No? I wish I had an update view of this - it is shocking (or maybe not - growth happens everywhere) to see just how much has changed. The marina and Lady Fair are still there, though - for now...

For photos of the earth and moon, stained glass, sunsets on Wellington Harbour, Lady Fair, Civic Square, the old mill, the Whippany River, historical houses, Lake Parsippany and more clicking the "Up" button below takes you to the Index page for this Photographs section.