Re-view
A Sky Like Popcorn
Science will never be able to reduce the value of a sunset to arithmetic.
Nor can it reduce friendship or statesmanship to a formula.
- Dr Louis Orr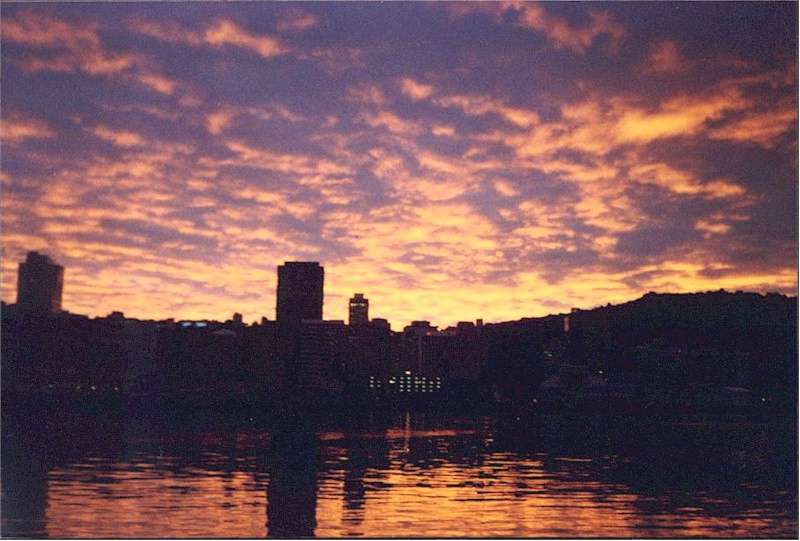 The three nicest things about living in the marina are
| | |
| --- | --- |
| | the fact that we're so close to town that we don't need a car |
| | the abundance of marine life (the shags may be scarce, but we see the occasional blue penguin, small whale, sea lion, black swan, cormorant, etc and the ever-present ducks and gulls) and |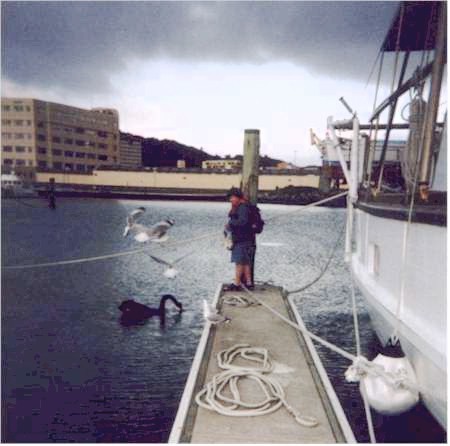 The Wolf, the Swan, the Gulls and the Lady
| | |
| --- | --- |
| | the atmospheric displays - gorgeous sunsets and the occasional rainbow. The sunrises may be quite nice as well, but I must confess, I wouldn't know. (I'm a night person.) |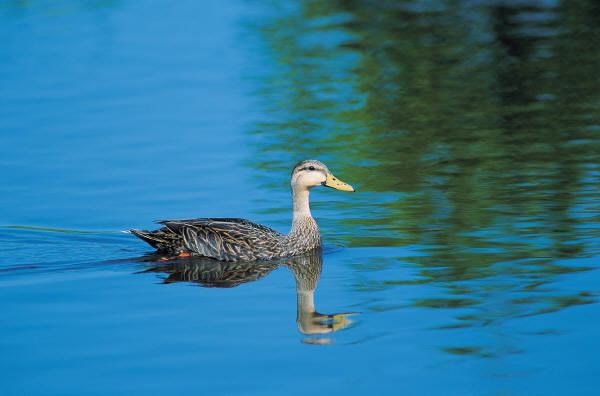 Harbour Duck

For photos of the earth and moon, stained glass, sunsets on Wellington Harbour, Lady Fair, Civic Square, the old mill, the Whippany River, historical houses, Lake Parsippany and more click the "Up" button below to take you to the Index page for this Photographs section.