The Largest State
I Don't Know - Alaska
No doubt you are as alarmed as I by the tragic decline in America's language skills.
If 10 people read the following sentence: "Two tanker trucks has just overturned in Alaska, spilling a totel of 10,000 gallons of beer onto a highway.",
two would find an error in subject-verb agreement, two would find an error in spelling, and six would find a sponge and drive north.
- Mike Nichols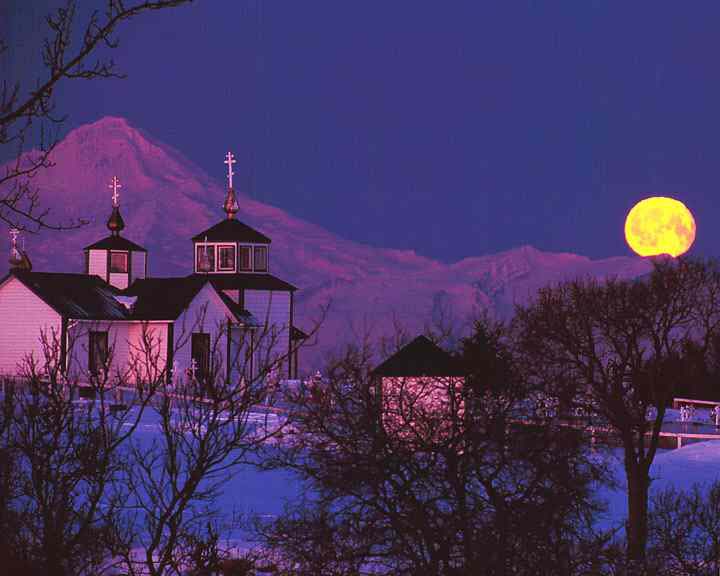 This Russian Orthodox Church in Ninilchik, Alaska is one of the most photographed buildings
on the Kenai Peninsula. The changing light of the seasons and the proximity to mountains and ocean
make for many different moods. This photo was taken early morning in February.
The first light of sunrise glows on the church as the moon sets in the west over the Alaska Range.

He's Re-Tyred...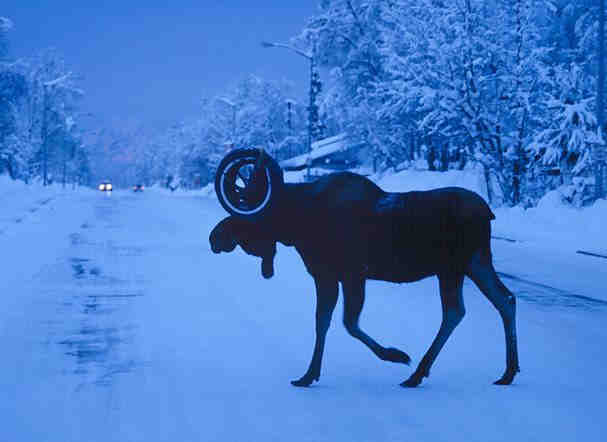 This moose was the talk of the town for a few days until the Department of Fish and Game removed his spare tire.
Source: eaglestation.com for both

Summer Storm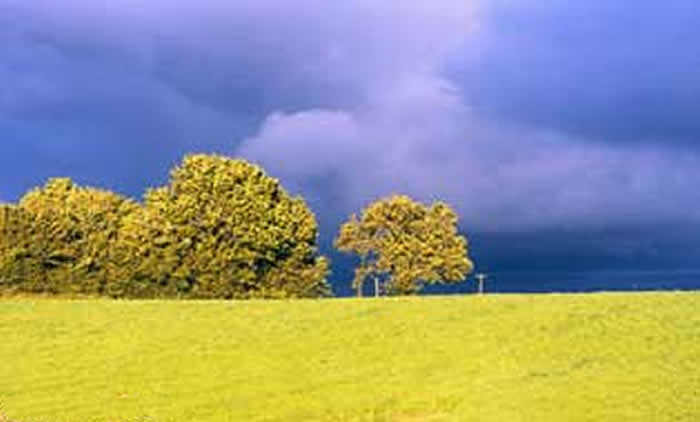 A great contrast of colours - the dark clouds and the bright greenery, taken at Redmountain, 1999
Source: mythicalireland.com comments mythicalireland@eircom.net

For photos of the earth and moon, stained glass, sunsets on Wellington Harbour, Lady Fair, Civic Square, the old mill, the Whippany River, historical houses, Lake Parsippany and more click the "Up" button below to take you to the Index page for this Photographs section.