It's Not the Destination, It's the Trip
Cork Coffin Display with a Difference
Death is caused by swallowing small amounts of saliva over a long period of time.
- George Carlin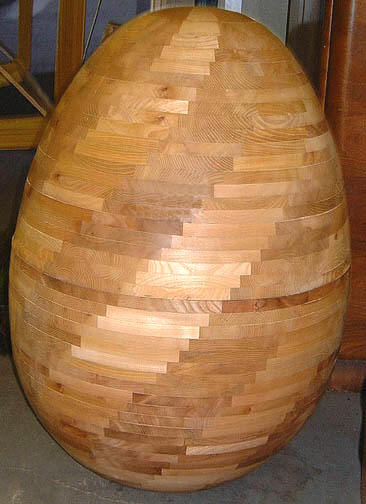 Born again?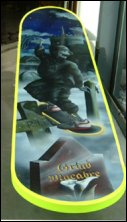 A collection of unique personalised coffins featuring a canal boat, a sledge, a skateboard and a box kite is to go on display in Ireland. The exhibition of coffins designed especially for their living owners is to be launched tomorrow at a gallery in Cork city. A coffin in the shape of a cork complete with corkscrew is marking the location of display, which is making an appearance in Ireland for the first time.
The caskets, made by UK-based coffin-makers Vic Fearns & Co Ltd, are designed on request by individuals and cost up to £3,000 (€4,600). One canal boat design is currently used by its owner as a coffee table, said director David Crampton of Fearns & Co, who have been designing coffins since 1860. "It's spectacular really," said Mr Crampton. "We get requests all the time for all sorts of coffins. People are very curious about the display. There might be one or two people who think it's not for them but generally it generates a lot of interest." He said there had been increasing interest in the Nottingham-based business since it introduced the personalised designs around a decade ago.
Cork Vision Centre Director John Miller described the display - which has already been shown in the UK - as "an eye catching" exhibition with a difference. The Crazy Coffins exhibition at Cork Vision Centre is being launched by a number of guests, including Nottingham town-crier Michael Woods, who will show off his own bell-shaped coffin. It will be officially opened by John Kennedy, Director of the Cork European Capital of Culture, before opening to the public from Wednesday January 7 until January 30.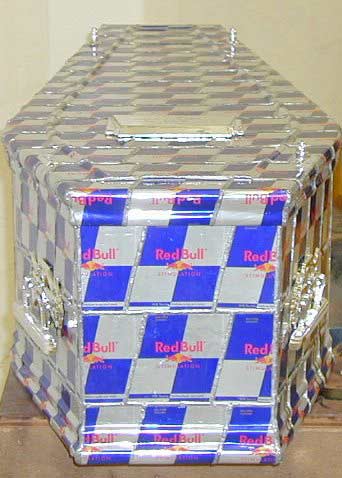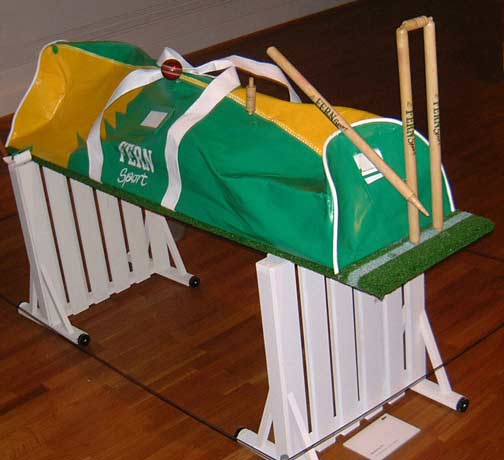 Couldn't stay awake any longer He lived a wicket life...
Source: u.tv/newsroom 1 June 2003

Things to Do When You're Dead
Source: Parts excerpted from Wade Meredith healthbolt.net 8 May 2007

Honey, I Didn't Get You Flowers, but I Did Arranged Your Funeral...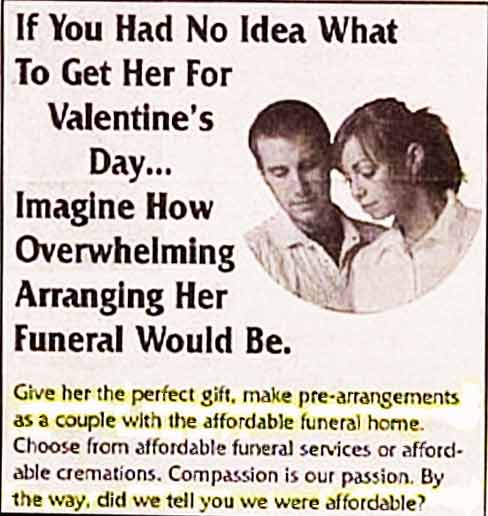 Source: oddee.com

For articles related to ageing, including feats that can be accomplished, and a non-spiritual look at what happens after death - funerals, jerky, popsicles, fertiliser, ashes, orbit or dust - click the "Up" button below to take you to the Index page for this Older and Under section.