A Wonderful Investment! (Pg 1)
Does Money REALLY Grow on Trees?
Expensive, well-executed, and familiar ads convince the investors, as nothing in the black and white tables of assets and debits can, that the company is important and prosperous.
- Michael Schudson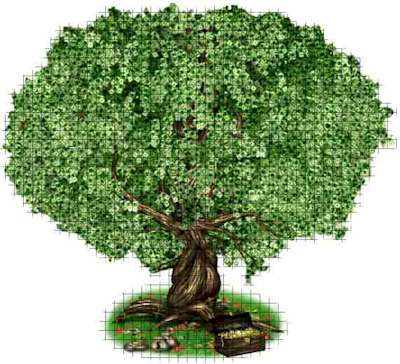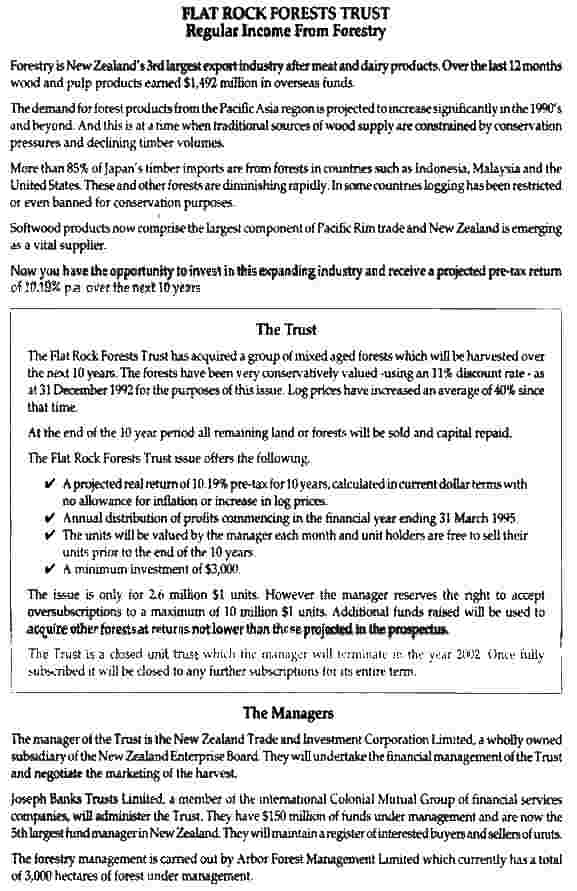 Flat Rock Forests Trust Marketing Brochure
Go to the next page: A Wonderful Investment! (Pg 2)

This ad is for a Trust that lost more than 1,000 investors 100% of their money. Joseph Banks did not administer the Trust. Arbor did not manage it. It did not return 10.19% to investors. The Trust was never closed to further investment. Money does NOT grow on trees. There is no free lunch.
For more detail (if you're interested), begin with How and Why We Immigrated. There are things you need to know before investing in a New Zealand forest trust...

For news articles on the Flat Rock Forests Trust, forestry, the Serious Fraud Office, one immigrant family's experiences, immigration specialists, fraud, juries, logging, and more, check out the News Table of Contents. Or you may wish to visit the Forestry Trust Table of Contents to read how a unit trust went bust. Or the Topics Table of Contents which offers a different approach to lots of topics - among them poisonous insects, eating dogs, what's addictive, training vs teaching, tornados, unusual flying machines, humour, wearable computers, IQ tests, health, Y chromosomes, share options, New Jersey's positive side, oddities, ageing, burial alternatives, capital punishment, affairs, poverty, McCarthyism, the most beautiful city in the world, neverending work and more...