Is It Structural
Instruction/Destruction
Contrary to what most people say, the most dangerous animal in the world is not the lion or the tiger or even the elephant.
It's a shark riding on an elephant's back, just trampling and eating everything they see.
- Deep Thoughts by Jack Handey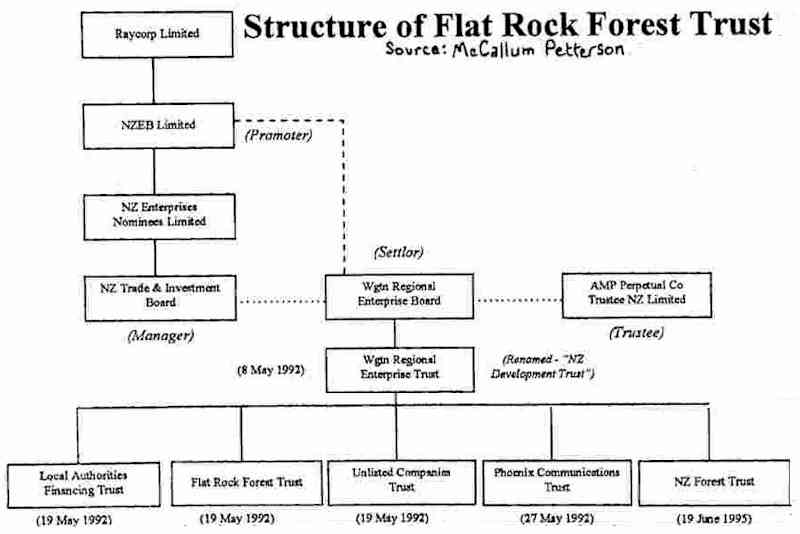 Structure of the Flat Rock Forests Trust as drawn up by McCallum and Petterson

For news articles on the Flat Rock Forests Trust, forestry, the Serious Fraud Office, one immigrant family's experiences, immigration specialists, fraud, juries, logging, and more, check out the News Table of Contents. Or you may wish to visit the Forestry Trust Table of Contents to read how a unit trust went bust. Or the Topics Table of Contents which offers a different approach to lots of topics - among them poisonous insects, eating dogs, what's addictive, training vs teaching, tornados, unusual flying machines, humour, wearable computers, IQ tests, health, Y chromosomes, share options, New Jersey's positive side, oddities, ageing, burial alternatives, capital punishment, affairs, poverty, McCarthyism, the most beautiful city in the world, neverending work and more...