Funny Is an Attitude
And Still More Cartoons from Russia
You can't really be strong until you see a funny side to things.
- Ken Kesey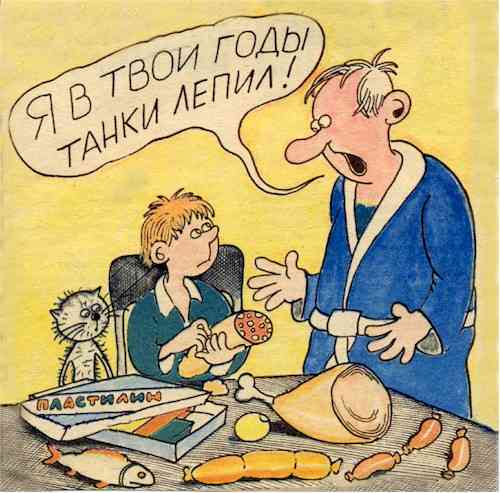 When I was your age, I made tanks from plasticine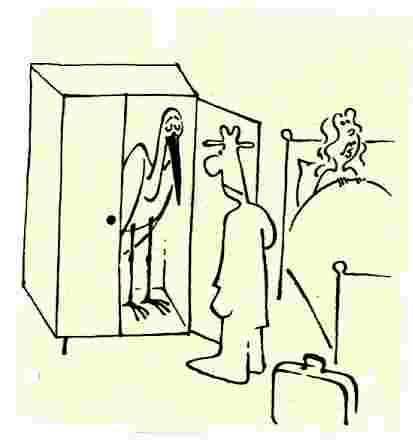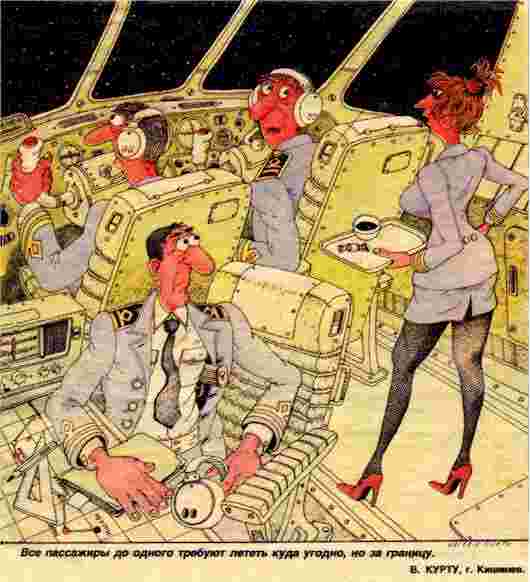 All the passengers demand we should fly abroad!
Source: various Russian newspapers around 1992

To see articles on humour plus cartoons and jokes, clicking the "Up" button below takes you to the Table of Contents for this Humour section.