Internet Job Search
Please Reapply
Find a job you like and you add five days to every week.
- H Jackson Brown Jr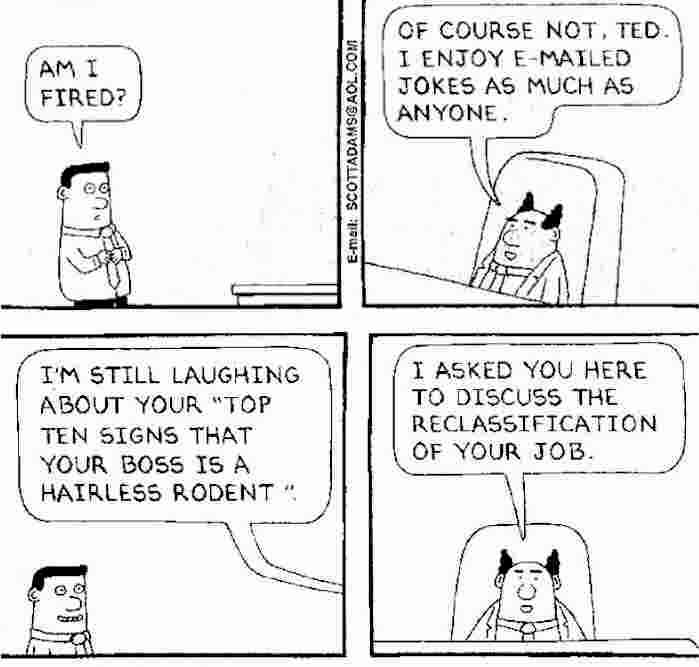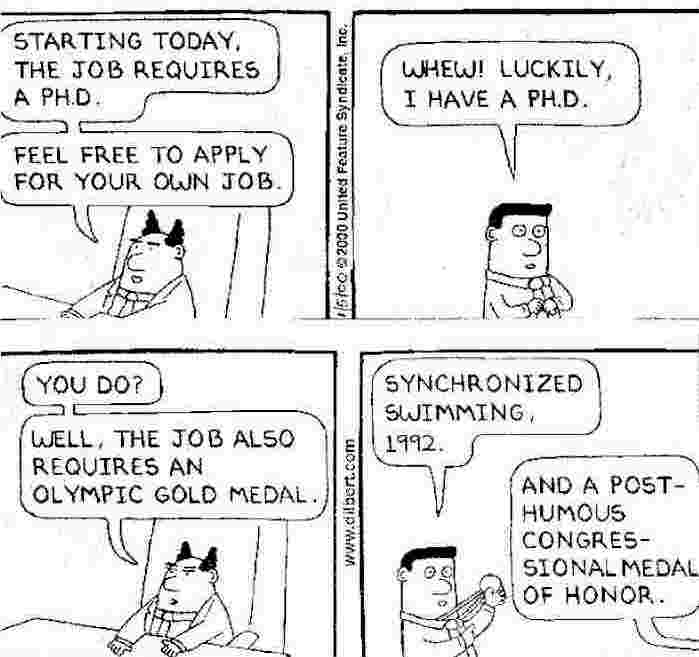 Source: dilbert.com

We Want Somebody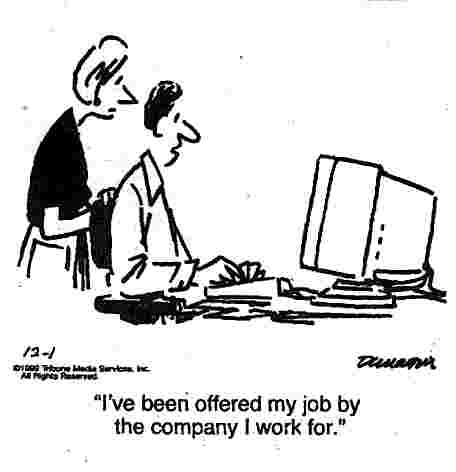 Source: Funny Times

Or Nobody
Lily Tomlin (as Chrissy):
"All my life I've always wanted to be somebody.
I see now I should have been more specific."

Zen Advice
Looking for a Job?

Source: Funny Times September 2000

To see articles on humour plus cartoons and jokes, clicking the "Up" button below takes you to the Table of Contents for this Humour section.