The Family's Rock
Queen of Diamonds
God bless America. God save the Queen. God defend New Zealand and thank Christ for Australia.
- Russell Crowe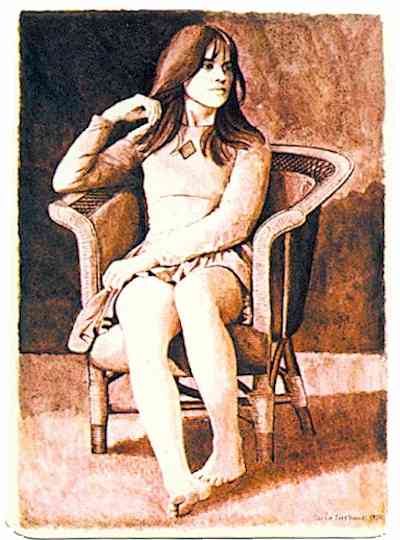 Artist: David Inshaw, who has/had works displayed in Great Britain
| | |
| --- | --- |
| | Bristol - City Museum and Art Gallery |
| | London - Contemporary Art Society |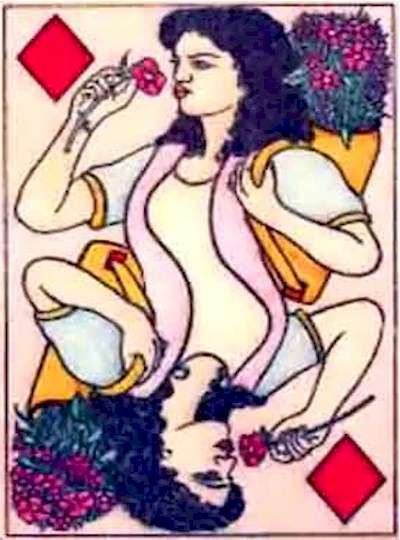 Artist: Georgina Harvey
Victoria Playing Cards No. 29, 1988
Source: wopc.co.uk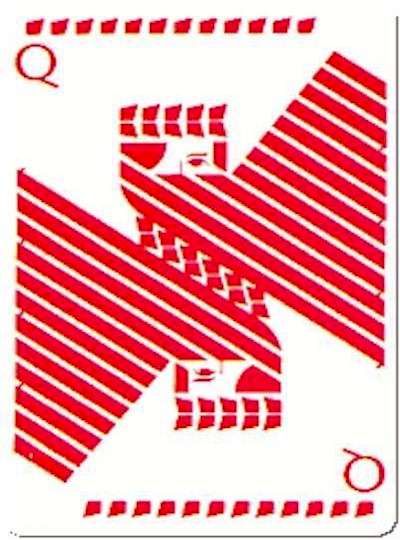 Artist: Ruth Kedar
Kedar calls her deck "Analog Playing Cards" (© 1989 Kedar Designs). The traditional corner notations of each card's value have been enhanced with diagonal lines equal in number to the card's value (that is, aces have one diagonal line, deuces two, all the way up to 13 lines on the kings). "Playing cards have always fascinated me - they are surrounded by mystique and for centuries people have lived and died by them, be it in the perpetual search for their fortune at the hands of fortune-tellers or losing their fortunes and lives at gambling tables. My card designs integrate an innovative visual language with strong links to the tradition and lore of standard playing card design." This paraphrased quote is from the Art by Ruth Kedar website. Many examples of her work are shown there, including a few cards from this deck. She is currently working on a new transformation deck. Decks can be purchased directly from her: kedar@art.net.
Source: The Bob Lancaster Gallery of Unusual Playing Cards!, an unusual site, worth a visit...

I found this particular card interesting - it depicts a woman (possibly) wearing an eyepatch on her right eye and was designed by someone named Ruth. (Unfortunately, I have no diamonds...)

Clicking the "Up" button below will take you to the Table of Contents for this section where you can view thumbnails of this entire deck.