Club Cinco
Five of Clubs
There are 2,598,960 five-card hands possible in a 52-card deck.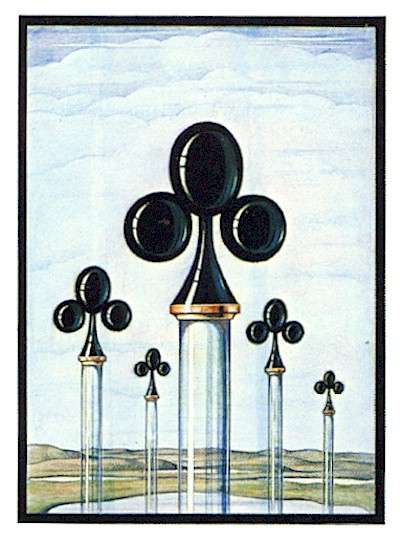 Artist: Bert Kitchen, who, at least through 1979, has/had no works displayed anywhere that I could find (yet I think I like his interpretation better than any of the others so far).

Clicking the "Up" button below will take you to the Table of Contents for this section where you can view thumbnails of tise entire deck.