The Supper Club
Eight of Clubs
There are eight words or references that light up employers' eyes:
languages, computer, experience, achievement, hard-working, overseas experience, flexible, and task-oriented.
- Carol Kleiman

Stock prices have been quoted in fractions for two centuries, based on a system descended from Spanish pieces of eight.
Each dollar was cut into eight bits worth 12.5¢ each. (A quarter = two bits.)
- Charles A Jaffe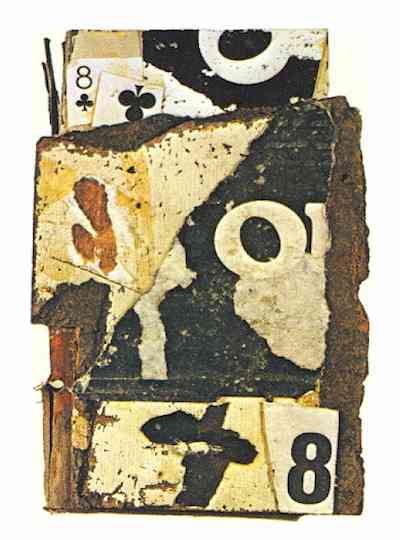 Artist: Harry Thubron, who has/had works displayed in Great Britain
London -

| | |
| --- | --- |
| | Arts Council of Great Britain |
| | British Council |
| | Calouste Gulbenkian Foundation |
| | Contemporary Art Society |

Clicking the "Up" button below will take you to the Table of Contents for this section where you can view thumbnails of this entire deck.