Cumming and Going
He Is Cumming...
It doesn't matter where you are coming from. All that matters is where you are going.
- Brian Tracy

Click to Play
Cumming - the Fragrance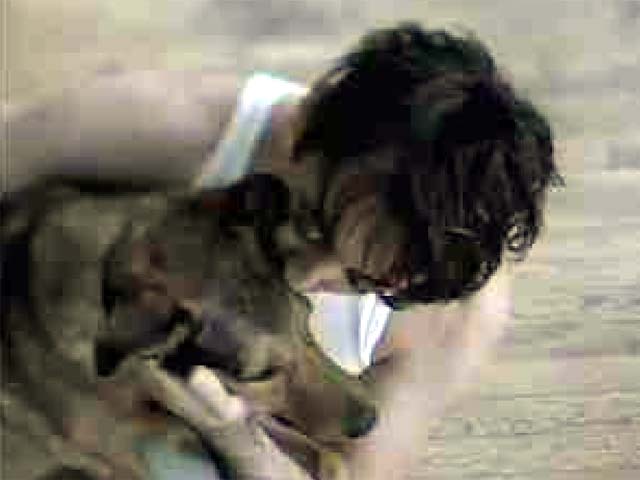 Who do you really love?
Alan Cumming trained at the Royal Scottish Academy of Music and Drama. His most recent theatre work includes the off-Broadway production of Jean Genet's Elle, which he also adapted, and on Broadway Design for Living and Cabaret. His most recent films include X2:X Men United and The Anniversary Party, which he wrote, directed and produced with Jennifer Jason Leigh. He will soon be seen in Son of the Mask and Reefer Madness. He will shortly direct and act in the movie version of his first novel Tommy's Tale.
Christopher Brosius has been described as one of the most innovative perfumers of the 21st Century. He has won four Fragrance Foundation awards and is the first perfumer ever to be recognised by the Cooper Hewitt National Design Museum for the way scent is designed. Christopher began at Kiehl's 15 years ago where his talents as a natural-born nose first came to light. Since then he has created countless groundbreaking scents, first for Demeter Fragrance Library, which he founded in 1993, and now under his new label, CB I Hate Perfume. In addition to perfuming, Christopher is working on his book, scheduled to be published in the spring of 2006. He also loves dogs.
Jason Schell gives credit to his mom's Avon lady, Ruth Bond, for introducing him into the beauty industry at the age of 8 and was known to dip into mom's products as he was growing up, but it was not until Jason moved to New York where he found out that you could actually make a living in the Big Apple peddling cosmetics. Working at Macy's, Barney's, and up to Kiehl's where he held the title of Creative Director up to the sale of the then-privately-owned company, he has enjoyed the perks of dealing with those who were in the know and shopped for cult brands - thus meeting his aforementioned future partners in this fragrance brand. He lives in Williamsburg, Brooklyn.
Source: cummingthefragrance.com © Cumming With Company, Inc all rights reserved; design by Nathan King Design nkdsn.com
To buy the fragrance: cummingthefragrance.com/Merchant $69 for 3.4 fluid ounces - how could you resist?
Includes hints of black pepper and whiskey on top of rubber, highland mud, peat fire - what more could you want? Seriously - a great gift for everyone on your list...

He Is Going
Click to Play
Hector's Life is one of those commercials in which all of the elements come together perfectly - nifty direction, charming animation , and just the right soundtrack - to give you 60 seconds of pleasure.
Renault Espace: Hector's Life
Agency Publicis Conseil
Creatives Bénédicte Potel / Thierry Lebec
Agency Producer Muriel Allegrini
Production Company Outsider (UK) / Bandits (France)
Directors Dom & Nic
Producer John Madsen
For Framestore CFC
Post Production Framestore CFC
VFX Supervisor Ben Cronin
Inferno Artists Ben Cronin, Darran Nicholson
3D Animators Nicklas Andersson, Dale Newton, Dean Robinson
TDs Jamie Isles, Simon Stoney
Render Assistance Alex Doyle
Telecine Colourist Steffan Perry
Post Producer Rebecca Barbour
Source: framestore-cfc.com animationartist.com

For more animation, video clips, and shockwave games click the "Up" button below to take you to the index page for this Animation section where you will find all sorts of things.