Take the Long Way Home
"Bike Trip" Takes on a Whole New Meaning...
Life is one long process of getting tired.
- Samuel Butler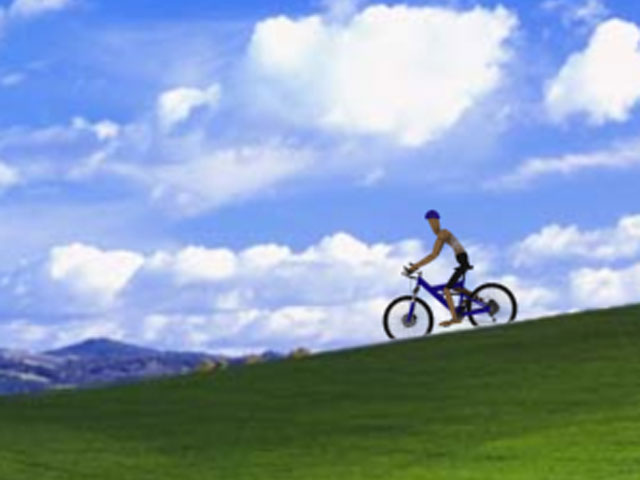 Dreams will get you nowhere; mistakes can take you a long way.
- Baltasar Gracian

Click to Play
The previous video clip was about Idi Amin. The next video clip is about flying with a jet belt...

For more animation, video clips, and shockwave games click the "Up" button below to take you to the index page for this Animation section where you will find all sorts of things.