Blown All Out of Proportion
A Pot Shot
An ancient proverb summed it up: when a wizard is tired of looking for broken glass in his dinner,
he is tired of life.
- Terry Pratchett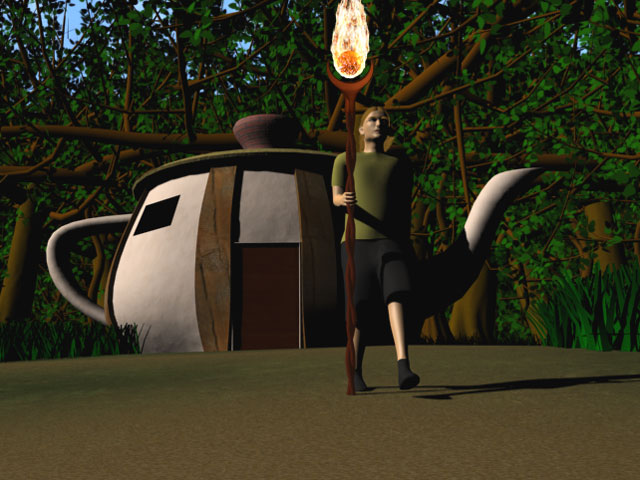 Fendrian leaving the scene before things come apart...

Click to play
Source: Wolf of Thaumaturgy Studios

Candles
Man loves company - even if it is only that of a small burning candle.
- Georg C Lichtenberg

Source: Ruth - this was taken from a lesson in the book Deconstructing the Elements with 3ds Max 6 by Pete Draper - a GREAT book which I highly recommend.

For more animation, video clips, and shockwave games click the "Up" button below to take you to the index page for this Animation section where you will find all sorts of things.